April 3rd, 2013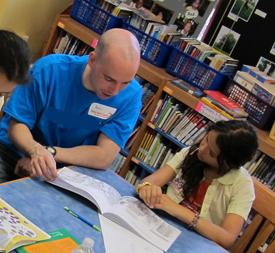 Due to evacuations and school closures, many students in the Far Rockaways missed valuable classroom time. We're recently added five sessions where you can help them make up for lost time. Morning Math at MS 53 Q in the Far Rockaways is a great opportunity to give students the one on one time they desperately need.
April is a big month for students across the city, as important state tests are conducted at the end of the month. On Friday and Tuesday mornings, you can guide students through math problems to get them prepared.
The recovery is more than rebuilding homes and buildings. It's also supporting social services to make our city stronger than ever. Sign up today to continue rebuilding.
By Susan Torres